Now that the holiday season is upon us, everyone has a lot to do, from gift-shopping to meal preparation. And let's not forget that you also have to put in some hours at work. So we could all use some time management tips, strategies and tools.
And who knows? If you get a head start on organizing your life right now, you might just have a great year next year. It's like making a New Year's resolution in advance. So here are a few things to keep in mind before you end up getting all frazzled by the chores you have to do:
Enjoy Yourself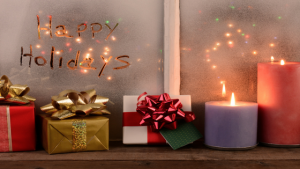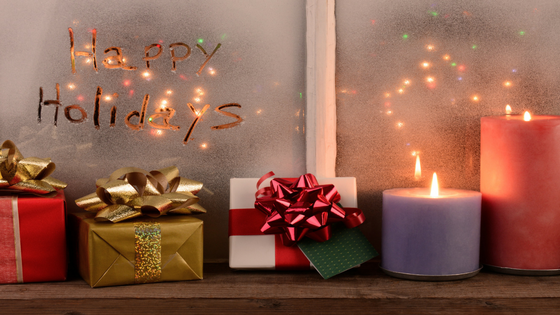 'Tis the season, you know! This is not supposed to be a stressful time of year. It's supposed to be a time when you enjoy yourself. Spending time with friends and family should make you feel good. You should be relaxing.
So don't push yourself too much. Think about the things you absolutely have to do and finish those first. Your family will survive if you don't make them a seven-course dinner. And they'll probably appreciate you more if you're good company, not if you're a good cook. So take some time to kick back and relax. As this article from Business Insider puts it, "schedule your free time to be happier."
Brainstorm
Usually, people only think about brainstorming when they have some creative task to finish at work. But you can brainstorm for pretty much anything. All you have to do is sit down and make a list of ideas for that task, without censoring yourself. And chances are, you'll come up with at least one good idea.
So if you're having a hard time figuring out what to buy someone, why not sit down and brainstorm about it? You can do this for pretty much any task that's giving you trouble this holiday season.
Another advantage of brainstorming is that you might come up with more interesting ideas for things that will actually be fun to do. And as per this article in Harvard Business Review, it's important for people to have interesting work to do.  The lack of it generally leads to low productivity levels.
Take the Easy Way Out
When you're faced with a multitude of tasks and you know you can't finish them all in time, it's time to take the easy way out. Buy gift cards for people who are difficult to shop for. Take your family out for dinner instead of cooking it yourself. Get an event planner to plan for that big party you're throwing at work. Or, if you don't have the budget for that, delegate one task to each person at work. For example, someone who has a good eye for decoration can be in charge of the ambience of the party. Someone who knows a lot about music can handle that aspect of it. And go with a caterer you already know and like. This may not be the time to start experimenting.

Take Care of Yourself
It's easy to overeat and stop exercising during the holiday season. First of all, the cold weather itself makes you lazy. It makes you want to hibernate for a while. And secondly, you're going to have a lot of tasks to do. So you may not be able to make time for yourself.
However, it's really important to keep taking care of your mind and body. Make sure you take some time off for lunch. Eat something healthy and eat it slowly. Wolfing down your meals is a sure way to overeat. Plus, you don't get a chance to enjoy your meal either.
And take some time out to exercise as well; if nothing else, you can at least squeeze in a half hour walk or two fifteen-minute sessions of weights or yoga, as and when you get the chance.
Most of all – Have a tremendous Holiday Season!